Powered by Innovation in Renewable Energy
Gaia EnviroTech (Gaia) is a division of Gekko Systems – a Ballarat based company leader in the development of energy efficient technologies for the mining industry.
Based in the regional city of Ballarat (VIC), Gaia was born in early 2017 from the idea that food producers, processors and manufacturers are currently facing two critical challenges: the ever increasing cost of energy required to run their operations, and effectively dealing with the high volumes of organic waste. With this in mind, we designed The Gaia biodigester.
Using outback tough materials and backed by over two decades of driving innovation in the mining industry, the team designed the first fully modular biodigester in Australia.
All Gaia's biodigesters are designed, manufactured and factory tested at the company's facility in Ballarat.
Gaia's belief is that "only through embracing change together can we transform our world".
Converting today's waste for the benefit of the economy and environment.
Passion & Courage
Maintain the passion & courage to continue to improve what we do and how we do it
Respect & Care
Respect & care for staff, family, customers and other stakeholders
Integrity
Behave with integrity at all times
Leadership
Demonstrate leadership in key global segments and our communities
Openness
Exhibit openness to new ideas, feedback and personal learning
Gekko Systems was founded in 1996, as a mining technology company with a focus on world class innovation and technology leadership.
Now 24 years later, the award winning company has diversified it's operations into the renewable energy and medical technology sectors utilizing it's world class innovation, technical, logistics, manufacturing and operating systems. These three businesses and divisions operate as Gekko Medical, Gekko Systems, and Gaia EnviroTech. With global offices in Vancouver, Moscow, Johannesburg, Perth, and agents in South America, and West Africa plus HQ in Ballarat, Australia, the Gekko group has global engineering and logistics capability.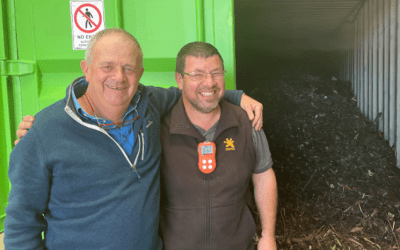 A Gaia EnviroTech High Speed Composter was recently procured and installed for trials by Hepburn Shire Council at their Creswick Transfer Station as part of the Department of Environment, Land, Water and Planning New Energy Jobs Fund....
read more